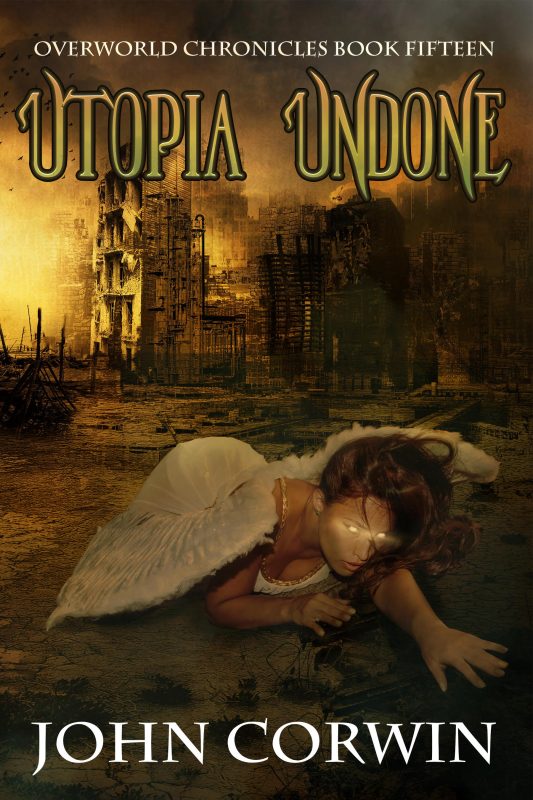 DYSTOPIAN DICTATOR
Justin and gang finally find a way back to Eden.
But the world they find isn't the one they left. The people are gone. Zombie-like creatures roam the streets. And the grand ruler of this dystopia is a man named Vokan.
How did Eden die? How did Vokan gain power over the ashes of civilization? None of the clues make sense and Vokan isn't giving straight answers.
What started as a jubilant return home becomes a lethal quest to fight Vokan and save the world yet again. But Vokan is no pushover and his kind of magic is something Justin has never faced before.
Getting slapped around has never stopped Justin, Elyssa, Shelton, or the others before. The odds are stacked against them and the stakes are higher than ever, but Justin won't stop until he's dead or a fresh can of whoop-ass has been served to Vokan.
Order Now!
Other Books in "Overworld Chronicles"
Disclosure of Material Connection: Some of the links in the page above are "affiliate links." This means if you click on the link and purchase the item, I will receive an affiliate commission. I am disclosing this in accordance with the Federal Trade Commission's
16 CFR, Part 255
: "Guides Concerning the Use of Endorsements and Testimonials in Advertising."