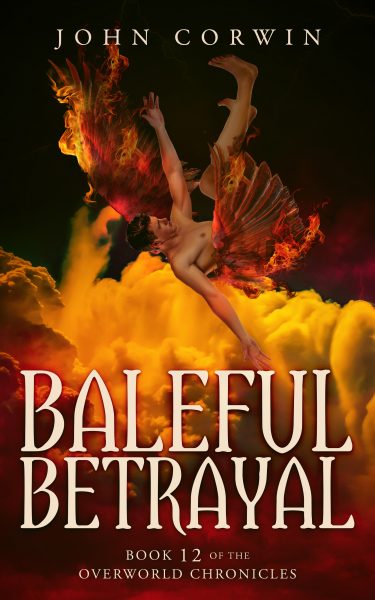 About the Book
After the crystoid incident nearly destroyed all magic in Eden and killed a dear friend, Justin Slade wants payback. That means invading the angel realm, Seraphina, and squashing the usurper, Cephus, like a bug.
Unfortunately, another crystoid in Seraphina is preventing the Alabaster Arch from opening a portal into the realm. Using a sky portal from the last remaining crystoid in Eden, Justin launches a desperate bid to open the portal from the other side.
Cephus, however, is more than ready for a counterattack. Not only has he fortified his fortress, but he's built a new arch and plans to open a portal to the Void, releasing the Beast and Armageddon.
Enlisting the help of the Seraphim sky fishers and their fleet of flying ships, Justin has to repair the Alabaster Arch leading back to Eden and bring through the mightiest supernatural army Seraphina has ever known.
Other Books in "Overworld Chronicles"
Disclosure of Material Connection: Some of the links in the page above are "affiliate links." This means if you click on the link and purchase the item, I will receive an affiliate commission. I am disclosing this in accordance with the Federal Trade Commission's
16 CFR, Part 255
: "Guides Concerning the Use of Endorsements and Testimonials in Advertising."